How Can Chiropractic Care Help You?
Say "goodbye" to pain and stress! When you get to the root of the problem and fix it - of course, pain and stress go away, we specialize in helping you heal from within, naturally. With our chiropractic practice, you will immediately feel relaxed, comfortable and at home. 
At Advanced Chiropractic of South Carolina, our chiropractor is 100% committed to bettering the health and wellness of each patient. Among all of the chiropractors in Greenville, SC, we take great care to give you the attention you need in order to achieve your health goals. Our chiropractic doctor Dr. Wentworth, is dedicated to your health and wellness objectives as shown by our long history of excellent treatment and the many wonderful testimonials of our patients. Our chiropractor helps the community lead happy, pain-free and active lives, and the results speak for themselves. Dr. Wentworth is the top chiropractor in Greenville, SC.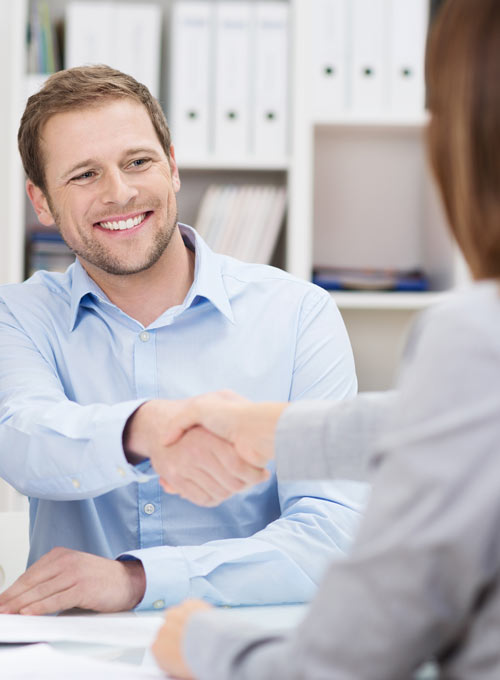 Training of a Chiropractor
Patients seeking chiropractic treatment with us can be assured that their health is in good hands; our chiropractic team knows the subject and application of Chiropractic inside and out, and our chiropractic techniques epitomize gentleness and precision. Rather than hide the symptoms behind temporary relief, we practice Corrective Care to achieve long-term results that will last. To accomplish this, our chiropractic staff rely on cutting-edge chiropractic techniques such as the Atlas Machine, Pulstar, Activator, Arthrostim, Vibracussor, and Digital X-rays. In the hands of the skilled chiropractors that Greenville, SC trusts, these tools empower us to rapidly restore our patients to their optimal condition.
HOW CHIROPRACTIC CAN HELP YOU ACHIEVE RESULTS
Everyone at Advanced Chiropractic of South Carolina is looking forward to meeting you and providing you and your family with excellent service. Being your Chiropractic doctor has allowed us to continue delivering our natural healing techniques for all these years. Allow our team to help you relieve headaches, back and neck pain, work injuries, and more through natural, non-invasive treatments.
At Advanced Chiropractic of South Carolina, we take great pride in providing the finest chiropractic care for our patients. Chiropractor Dr. Wentworth offers gentle and effective chiropractic treatments that will help you get out of pain and will restore and rehabilitate your spine to further your overall health and wellness. We use precision instruments for gentle and precise chiropractic adjustments along with additional therapies. Our advanced combinations of nutritional techniques work synergistically to make chiropractic adjustments hold as long as possible thus allowing and extending your overall wellness. As a chiropractic patient, we will teach you special "blueprint" exercises designed just for you to help strengthen and correct your unique problem.

Mary H.
I have always had back problems. I started coming to Advanced Chiropractic in 2009. After completing my therapy, it was 3 years before I needed treatment again. Thanks so much!

Jamica R.
Despite the fear I had as anyone would with going to a new doctor I felt comfortable as ever. Any questions I had were answered and any doubt I had is gone. The staff is great and the doctors are amazing!!!

Russell M.
After Dr. Wentworth realigned my atlas I can tell a huge difference in my level of pain/discomfort. It also improved my energy and strength.